For many years Jerusalem based, Greenvurcel, Silversmiths & Jewelers, is famous among design aficionados and discriminating clients from around the world, so it is probably not surprising that our pieces have been widely exhibited and adore many well known private and public collections as well as the permanent collections of fifteen international museums. We are committed to introducing our clients with the world's most creative, unique and exciting creations, be it Jewelry, Judaica or Silver Object D'art. True to the Greenvurcel tradition, each piece is a unique crafted work of art.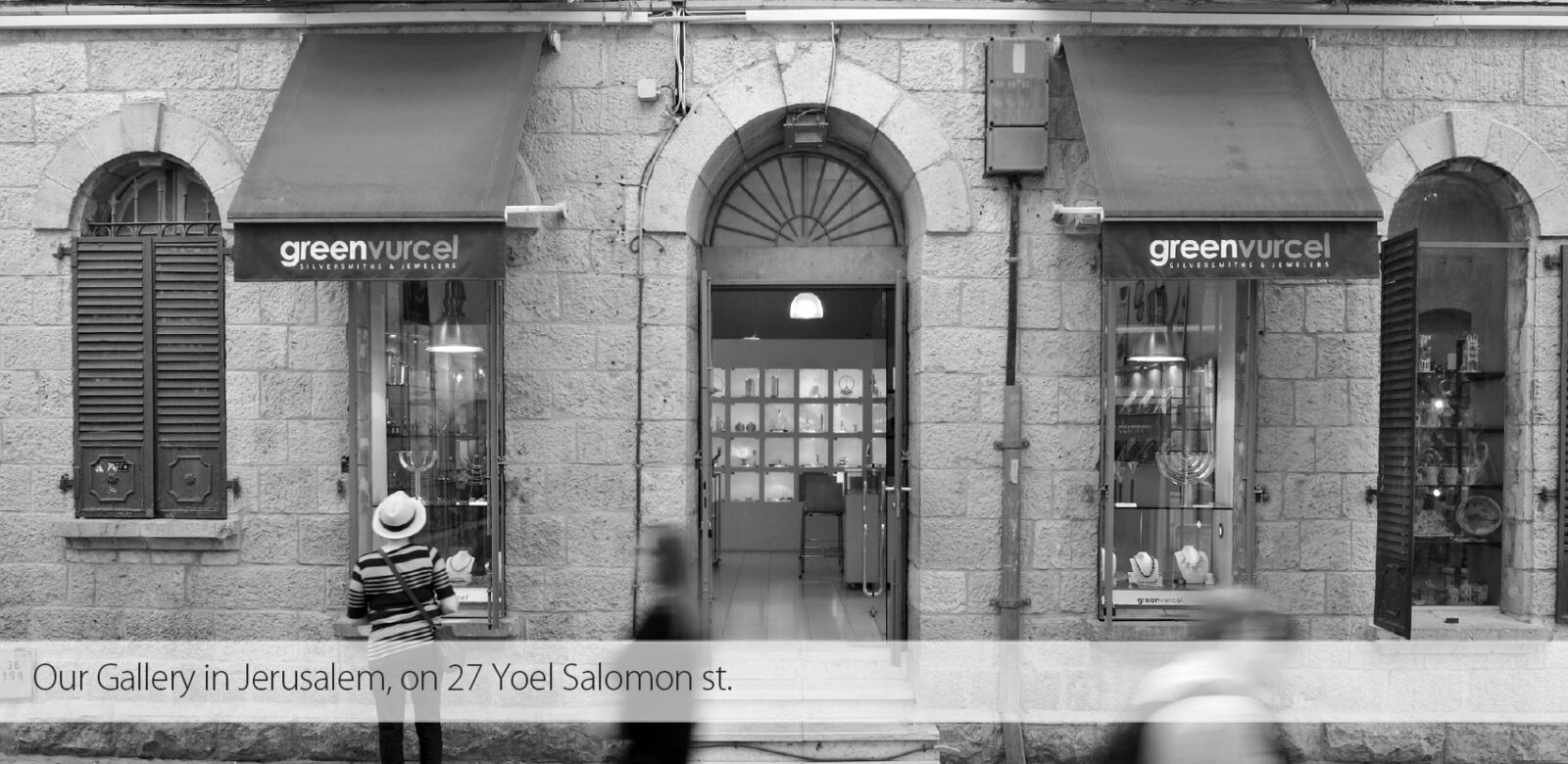 The Greenvurcel Jewelry Collection,
many of which are one of a kind pieces, is made of some of the rarest gemstones set in gold and platinum, as well as wonderfully designed contemporary pieces, made of gold, sterling silver, titanium, acrylic, palladium and other materials. The magnificent pieces are created by the awarded team of internationally renowned designers, stone-cutters goldsmiths and other master craftsmen who work closely with the company.  
Judaica and Object D'art
are designed by world renowned and award-winning artist Yaakov Greenvurcel. Mr. Greenvurcel has graduated with distinction from the Bezalel Academy of Art in Jerusalem in 1980 and is one of the most prominent artists in his field. Our works of art are hand made, mostly, of sterling silver in very small editions, consistent with our exclusivity concept. Greenvurcel's ritual objects have been admired by many who described them as "breathing new life into ancient forms and at the same time each of them is designed in accordance with the Halachah (Jewish Law)".
Watches
Greenvurcel, Silversmiths & Jewelers offers a small selected number of design watch collections. The watches are unique, contemporary and distinctive as well as exclusive, as they are made in small editions. One of our offerings is the Xemex Swiss Watch line, which we import to Israel exclusively.  The close relations and cooperation between us and Xemex resulted in some very exclusive projects including Israel 60th Watch Editions.